ACCR Company Engagement Glencore Plc
Glencore Plc is a multinational mining and commodity trading company.
2023: Major institutional investors spanning Europe, the United Kingdom and Australia have co-filed a shareholder resolution at the world's largest coal trader, Glencore plc, seeking greater transparency on how the company's thermal coal production aligns with the Paris objective of keeping global temperature increase to 1.5°C.

You can read the full text of the resolution and supporting statement, here.

The global coalition of institutional investors, collectively representing $US2.2 trillion of assets under management, includes:
Legal and General Investment Management (LGIM), one of Europe's largest asset managers
Swiss based Ethos Foundation, on behalf of large Swiss pension fund members of the foundation, including Pensionskasse Post and Bernische Pensionskasse (BPK);
Vision Super, an Australian industry super fund
HSBC Asset Management.

The proposals, facilitated and co-filed with the Australasian Centre for Corporate Responsibility (ACCR) and UK-based responsible investment NGO ShareAction, ask Glencore to disclose how its projected thermal coal production and thermal coal capital expenditure aligns with the Paris Agreement's goals and the International Energy Agency (IEA) Net Zero Emissions pathway.

The resolution filing has attracted significant investor and media attention. The Financial Times interviewed LGIM to discuss the resolution and the demand for more clarity on coal plans. Bloomberg assessed the coal financials and the move by investors to ratchet up pressure on the world's biggest shipper of the dirtiest fossil fuel. Reuters noted this resolution comes as almost a quarter of investors voted against Glencore's climate progress report in 2022. The Age outlined that Glencore is Australia's largest miner of coal with 17 coal mines in operation. You can read our full media release here.

The resolution is due to be voted on at Glencore's Annual General Meeting on 26th May 2023.

ACCR encourages investors to contact us to receive further information on this resolution, upcoming research and to explore opportunities to support this initiative going forward.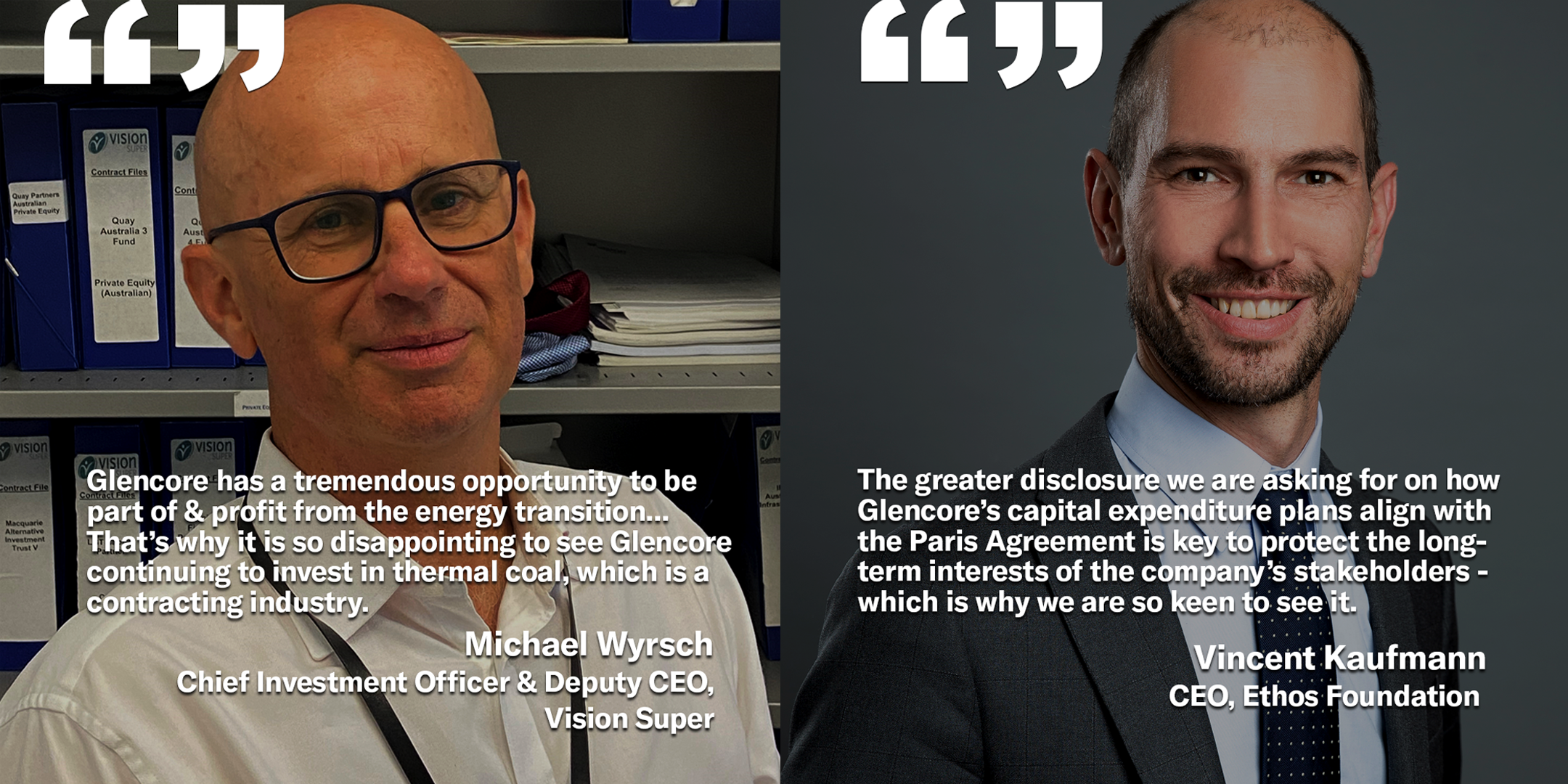 Would you like to join a group of investors in pre-declaring your support for this resolution?